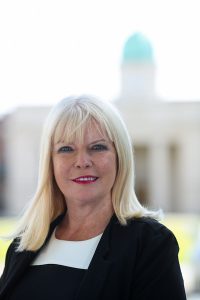 Statement by Minister Mary Mitchell O'Connor
Wednesday 4th Oct, 2017
In response to the demonstration today by the USI, the Minister of State, with responsibility for Higher Education, Mary Mitchell O'Connor has said –
"I understand the students concerns as a politician and the Minister of State with responsibility for Higher Education around funding and quality in education.
This is a very important sector. The Government is aware we need to fund our third level institutions so we produce thoughtful, inspired graduates to enrich our growth as a society. We have to ensure job-ready graduates to assist in our continuous growth as a country.
The Government must look at long term sustainable funding streams to make sure that our universities and our Institutes of Technology continue to excel and be world class.
The students and their families have my assurance that we are looking at all funding options outlined in the Cassells' report and that this Government has not made any decisions on deferred funding or otherwise.
I am adamant there will be no undue financial pressure placed on parents and students. We simply do not want our students graduating burdened with the kind of debts that we have seen in other countries.
We are awaiting the report from the Cross Party Education Committee on the Cassells' report. Once we have that report, I will bring it to cabinet and will make it one of my top priorities to ensure that there is a fair outcome for students and their parents"