Mary Michell O'Connor's Vision for Education:
I believe there are two very important people who will help to shape the lives of the next and possibly future generations.
The first of those is the young 5 year old bursting with radiant intelligence, ready for school.They will be emerging from the education system sometime in the 2030s. They are wide-eyed and hungry for learning. They believe in themselves. Our challenge as parents, educators and policy makers is to them to help them achieve their potential, whatever that may be. Our other challenge is to prepare them for the world around them and the world they will emerge into as adults in the 2030s.
The other person I want to bring attention to is the school teacher. The teacher in an Irish classroom, whether it is primary or secondary, must be great.
The mediocre teacher tells.
The good teacher explains.
The superior teacher demonstrates.
The great teacher inspires.
As Socrates said 'Education is the kindling of a flame not the filling of a vessel.'
Children must be taught how to think not what to think.
Of course parents are primarily responsible for guiding their children's learning, but the school must play an integral role also.
The challenge we face as educators and policy makers is how do we equip our children with these skills. Rote learning and regurgitating long tracts of information for state exams is no longer enough.
Our young students need to be adaptable and flexible. The world is changing so fast that no longer will young people enter a job in their early twenties and exit 40 years later with a pension. They may have several careers in their lifetime, so they have to be adaptable.
So how can we best help teachers to do their important work?
For too long we, in Ireland have been deluded in believing we are from the land of Saints and Scholars. Yes we are doing well but we could do better, we could be the best.
At present in Ireland Children from the age of 7 are studying 11 subjects: Yes 11 and as a result basic literacy and numeracy are not getting the time and effort they deserve.
I want to see an education system where children are actively involved in their ownlearning, where teamwork and collaboration are encouraged and where students are taught skills, rather than just subjects.
The new junior cycle has the potential to deliver this kind of education system. In Finland teachers all have a Master's Degree and more importantly have autonomy in the classroom. Parents and Departments of Education trust them to deliver programmes of education that will serve their class and the children within that class. Significantly, Finland has repeatedly recorded one of the highest results in the OECD international PISA Literacy and Numeracy tests for 15 year olds. Auton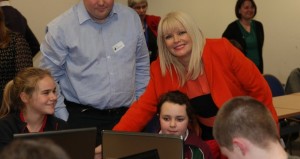 omy in schools is cited both in Finland and Northern Ireland as key to improved learning. Communities and schools differ and one size does not fit all.
Children's lives are busy, often complex and complicated by a myriad of home, parental, emotional and often unhappy experiences. They must be offered a wholesome holistic education that will enrich their intellectual yearning but also educate them for life.
Many of our pupils experience success in second level schools – they get sufficient CAO points that will get them their coveted college course. Points in the Leaving Cert become the ultimate goal. However, many may experience a sense of failure, their self-esteem and confidence plummets. In the race to maximise their exam points, some students accept places in a college that they do not want and often drop out.
In Germany, apprenticeships in electrical studies, plumbing and engineering are highly regarded and students who have the talents, dexterity and mental capacity for those areas of skills are encouraged to take up apprenticeships.
For too long we in Ireland have an attitude problem towards technical subjects and we discourage our young people from these rewarding and well paid careers. These are noble and honourable trades and young men and women should be encouraged if this is the area they wish to work in. In the area of maths and science we must improve standards.
Our education system must be flexible and adaptable.
The teaching of European languages including Chinese must be given greater attention so that our young people can compete with international students. I propose that in an effort to improve language skills we develop a system whereby language teachers can do a teacher exchange and still be paid by their home countries. The language of computer Programming is a must if our young people can compete in the technological world that we now find ourselves in.
All too often, teachers are seeing the fall-out from Obesity, Eating Disorders, Depression, smoking and over dependence on drugs and alcohol are issues seen in our pupils. Often on a Monday teachers report students turning up with a hangover from alcohol or drugs. This is one of the biggest challenges to us as educators and policy-makers and parents.
Of course parents need to open their eyes to what is happening to their child, but we need to work with parents as a team to help young people with life-skills and coping skills.
Healthy life styles and well-being must also be taught as a programme that is just as important as literacy and numeracy. The Department of Education is working with the Department of Health about how to deliver important health messages to young people.
We have SPHE and CSPE classes, but more needs to be done to ensure that these important issues are addressed.
We have 10,500 paid SNAs in classrooms looking after the physical needs of specific children. At the moment they only look after the child's physical needs. With some extra training, they could do more. They could become tutors, teaching phonics, PECS and ABA.
To quote young Malala who was shot by the Taliban:
"One child, one teacher, one pen and one book can change the word. Education is the only solution. Education first."
Mary Mitchell O'Connor details the Fine Gael policy on:

Education
This Government's ambition is to build a knowledge society. Education is at the heart of a more cohesive, more equal and more successful society, and it will be the engine of sustainable economic growth. Ireland has experienced a decline in educational outcomes in recent years. We will draw from top performing education models like Finland to reverse this trend. Even in our country's crisis, we can make progress in education and protect frontline services.
Early Childhood Care and Education
We will maintain the free pre-school year in Early Childhood Care and Education to promote the best outcomes for children and families. We will improve the quality of the pre-school year by implementing standards and reviewing training options. As resources allow, this Government will invest in a targeted early childhood education programme for disadvantaged children, building on existing targeted pre-school supports for families most in need of assistance such as the young ballymun project.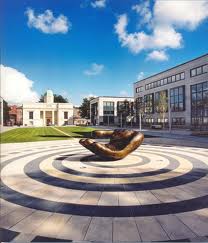 Empowering Schools to Improve Standards
A priority in education will be to recruit, train and support the highest calibre of teachers.
School leadership will be fundamental to furthering this aim.
We will give greater freedom and autonomy to school principals and boards to raise educational standards by devolving more responsibility locally, with greater freedom to allocate and manage staff with required flexibility and to delegate management responsibilities to teachers as school priorities require.
We will require schools, with the support of the Inspectorate, to draw up five year development plans for their schools and individual teachers.
Administrative functions, relating to maintenance, school building projects and coordination of support services currently carried out by principals will be devolved locally.
Protecting the Frontline
Education will be a priority for this Government. It will endeavour to protect and enhance the educational experience of children, young people and students. To that end, it will endeavour to protect frontline services in education, and seek efficiencies in work and school practices, in line with the Croke Park Agreement.
Improving Outcomes
A longer term aim of this Government will be to position Ireland in the top ten performing countries in the OECD Programme for International Student Assessment (PISA).
We will review Junior and Leaving Certificate systems and implement reforms necessary to encourage greater innovation and independent learning, building on the National Council for Curriculum and Assessment's work in this area.
Maths and science teaching at second level will be reformed, including making science a compulsory Junior Cert subject by 2014. Professional development for maths and science teachers will be prioritised.
The system for evaluating schools will be reformed so parents have access to more information when choosing a school for their family. A new system of self-evaluation will be introduced, requiring all schools to evaluate their own performance year on year and publish information across a wide range of criteria.
A bonus points system for maths, which is linked to specific maths or science courses, will be introduced to encourage greater participation in courses where skills shortages currently exist.
Making Literacy a National Cause
This Government believes that no child should leave an Irish school unable to read and write.
A national literacy strategy for children and young people will be developed as a matter of urgency, with school-level targets that are related to national targets. Every school will be required to have a literacy action plan, with demonstrable outcomes. Responsibility for achieving these outcomes will be vested in the school principals, who will also receive continuous professional development to support the implementation of the strategy.
Pre-service and in-service training in teaching of literacy for all primary and secondary school teachers will be improved, with dedicated literacy mentors to work intensively with teachers in most disadvantaged primary schools.
Together with a new focus on how literacy is taught, time spent on quality literacy tuition is important. DEIS primary schools will be required to teach literacy for 120 minutes per day; non-DEIS schools to teach literacy for 90 minutes per day. This time includes incorporating structured literacy tuition into teaching of other subjects.
Local authorities will be supported in developing Right to Read campaigns involving community supports for literacy, from within existing budgets such as more spacious social housing, longer opening hours for libraries, homework clubs and summer camps that improve literacy through sport and games.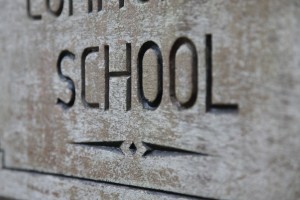 21st Century Schools
This Government will end the treatment of ICT in education as a stand-alone issue, but will integrate it across education policy. This will begin with merging the National Centre for Technology in Education with the National Council for Curriculum and Assessment.
A new plan to develop ICT in teaching, learning and assessment will be developed. This plan will incorporate the integration of ICT policy across other agencies, such as the Professional Development Services for Teachers, the State Examinations Commission, and Project Maths.
The primary priority for investment in ICT in the immediate term will be the integration of ICT in teaching and learning across the curriculum and investing in broadband development to ensure schools have access to fibre-powered broadband. Investment in ICT will be maximised through pooling of ICT procurement.
Greater use of online platforms will be made to offer a wide range of subjects and lessons online, and to enable schools to 'share' teachers via live web casts. These online lessons will be made available through a new Digital School Resource, bringing together existing resources from National Council for Curriculum Assessment, Department of Education and other sources as a cost effective means of sharing expertise between schools.
We will engage with the publishing industry to develop more online learning resources and new mediums for their learning materials.
Building Schools for the Future
This Government will prioritise school building projects in a revised national development plan.
The objective of this Government will be to progressively phase out the inefficient renting of school prefabs. In the interim the negotiation of prefab rental contracts will be part of a reformed public procurement policy to encourage greater value for money, transparency and reduce dependency on temporary accommodation.
The devolution of an annual capital budget to schools will be piloted to allow schools to plan for capital projects.
The Department of Education's central database of school accommodation will be overhauled to ensure a complete inventory of school buildings and associated structures is maintained so deficiencies are easily identifiable.
In areas of demographic growth, Shared Educational Campuses will be the preferred model for future development of educational infrastructure. New schools will be built to grow with their communities and to provide for more interactive, child-friendly model of education.
Local authorities will be required to complete Educational Impact Assessment on residential zoning, to identify potential need for schools. We will negotiate the transfer of school infrastructure currently owned by 18 religious orders cited in Ryan Report, at no extra cost, to the State. In principle, school buildings and land will be zoned for educational use, so that they cannot easily be sold and lost to system.
Delivering Equity in Education
We will consider recommendations of the review of the DEIS programme and use it as platform for new initiatives to deliver better outcomes for students in disadvantaged areas.
We will examine how to make existing expenditure on educational disadvantage more effective, and innovative ways in which teenagers at risk of leaving school system can stay connected, for example through use of ICT-based distance learning and projects such as iScoil.
We will publish a plan for the implementation of the EPSEN Act 2004 to prioritise access for children with special needs to an individual education plan. The priority will be to move to a system where necessary supports follow a child from primary to second level and to achieve greater integration of special needs-related services.
We will support diversity in education of children with special needs, recognising that both intensive education and mainstreaming can be seen to work for individual children.
We recognise the critical importance of early diagnosis of autism and early intervention and address current deficits in this area. We will reverse the cut to the number of psychologists in National Educational Psychological Service in Budget 2011.
We will encourage schools to develop anti-bullying policies and in particular, strategies to combat homophobic bullying to support students.
We will improve co-ordination and integration to delivery of services to the Traveller community across all Government departments, using available resources more effectively to deliver on principles of social inclusion, particularly in area of Traveller education through the DEIS programme.
We will examine supports in place for gifted students and create improved links with third level institutions on regional basis, to provide gifted students with access to new programmes or educational resources.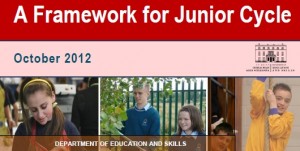 Reform of the Junior Cycle
The Department is hosting a number of information meetings on the reform of the Junior Cycle for Principals and Deputy Principals around the country.  These seminars are being held at the request of the organisations that represent school management.
Download a copy of the presentation: A Framework for the Junior Cycle Presentation
- See more at: http://www.education.ie/en/Press-Events/Events/Reform-of-the-Junior-Cycle-/Reform-of-the-Junior-Cycle.html#sthash.LtJHqlaK.dpuf
To view the Framework for Junior Cycle document published by the Minister for Education, Spring 2013, click here