Mary Mitchell O'Connor on:
Children & Women's Issues
Children's Rights
Over past years, we have let down the children of Ireland and have allowed children's lives be ruined and destroyed. The delay in bringing forward a referendum on children's rights has resulted in many children facing danger, abuse and sometimes death. Our Tánaiste was right when he stated that some of the darkest moments in our past are a direct consequence of ignoring children's interests and their rights to be cared for and protected.
When the referendum was held on 10th November a yes vote of 57.4% was returned. The people of Ireland have spoken and are in agreement with myself and my colleagues in the need for urgent change to the constitution with regard to children's rights. This is a momentous occasion for the country as a whole, young and old, as children's rights will no longer be compromised.
It is over 20 years since Mrs. Justice Catherine McGuinness called for a referendum to enshrine the rights of children in our Constitution. Many academics and children advocates also pleaded with previous Governments for a referendum. This Government is listening and reacting and it seeks to protect our young and vulnerable. I am proud to be part of this Government, a Government which cares and which will listen to children and give a voice to them in our Constitution. This Government appointed the first Minister for Children and Youth Affairs, Deputy Frances Fitzgerald, who has done Trojan work to bring this referendum to the people. After the yes vote in the referendum the child is now at the centre of Bunreacht na hÉireann. It is a statement of how we value and cherish the children of our State. The majority of parents look after their children. This referendum was not about them, but about the parents who do not nurture and protect their children.
This yes vote will facilitate those cases where children are abused or neglected within their families. It will allow the State to step in more quickly to protect them. This is a very welcome development.
From my background in teaching I have had first-hand encounters with children who benefited from the foster parent scheme. However, there was something missing, they did not fully belong and there was always a fear that the children could be returned to the terrible environment they came from. Some parents are incapable of looking after themselves due to problems with drink, drugs or mental illness and should not be entrusted with the task of raising a child. Legislation will now allow the children of married parents to be adopted. We need to make it clear that the new Article 42A of the Constitution still acknowledges that the best place for the child is in the family home. This is the case in the majority of instances. As this referendum has now passed, children will have recognised rights and the safety and welfare of children will be at the centre of decision-making.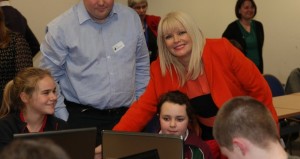 National Vetting Bureau
This Government is addressing gaping holes in the protection of children and vulnerable adults. With the announcement by the Taoiseach of a referendum to protect children, this Government is now giving the people a choice to give children a voice in our Constitution. Past Governments have procrastinated on the children's referendum for 20 years and many young voices went unheard as a result. Previous Governments have deferred and have not put in place the children's referendum as should have been done. It is an immense pity that it took the highlighting of terrible abuse of hundreds of Irish children to get us here, but this Government has shown that it values our young and vulnerable. I would like to praise two aspects of the Bill. It allows for specified information to be taken into account. This goes beyond the current system. The Bill sets out procedures to allow soft information to be used. This will further protect our children. Organisations working with or providing services to children and vulnerable people have called for this to be done for many years. The Government is listening and, more importantly, acting on their concerns.
I am delighted the Bill will enforce criminal sanctions on those who do not properly use the new vetting system. Thousands of people are working with our young and vulnerable who have not been checked by the Garda. There are still 42,000 teachers registered with the Teaching Council who have still not been vetted. I propose that those in the teaching profession who have not been vetted be vetted as quickly as possible. This will ensure our children are safe.
Negative side-effects of improved vetting have been raised, abusers and paedophiles will not go away. Predators do not go away. Fears have been aired that with better vetting in our schools and sporting organisations, increased Internet grooming may occur as a result. Undoubtedly social policy and legislation have not kept pace with technological advances. Parents and school authorities need to be more aware. We need to face up to the reality that teenagers today face different challenges and start being more proactive about their welfare.
Special Needs Education Motion
I welcome the Minister's pledge to review the DEIS band one and band two schools and to establish the facts around staffing and the pupil-teacher ratio. Education is a key that unlocks a child's potential and it is incumbent on the Government, the Department of Education and Skills, teachers, teachers' unions and parents to ensure this is done in the best possible way. The education debate should not be about jobs or the retention and creation of posts. Rather, it should be about the quality of education delivered in the classroom, in the resource teacher's room, in lecture halls, in small rural two-teacher schools, in large urban 32-teacher schools and in DEIS band one and DEIS band two schools. The Government has pledged itself to prioritise the rights of the child and budget 2012 ensures this commitment to children is upheld in respect of educational resources.
The initiatives being proffered by DEIS band one and band two schools will be examined in two reports by the education inspectorate and one report by the ERC in Drumcondra. We need this data to make decisions.
Great work is being done by class teachers and resource teachers in the power hour initiative, the reading recovery initiative and many more initiatives. However, the national numeracy and literacy results from the PISA report are a concern. Those results show that the levels of numeracy and literacy have significantly decreased and that issue needs to be addressed.
I propose to introduce reform of the implementation of the literacy and numeracy strategy. I commend the Minister on introducing an extra year of training in our teacher training colleges, this year needs to provide teachers with training in the specific areas of how to teach reading and mathematics in our schools to ensure our children can compete with the best in the world. The most important factor is what is happening in the classroom, not teachers' jobs, teachers' unions or anything else.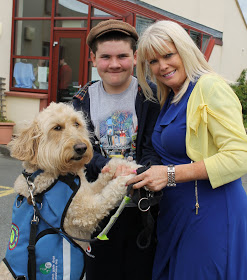 Gender Equality
The representation of females on corporate boards in Ireland is dismal. I propose for the Government to introduce legislation for a corporate board quota similar to that of Norway. This would complement the Electoral (Amendment) (Political Funding) Bill, which proposes an increase in women's representation on the ballot paper for the Dáil.
In March 2011 women made up only 6% of directors in our biggest company boardrooms. Almost all of our 35 largest Stock Exchange-listed firms have no women board members at all. In terms of female decision making in the Civil Service, the statistics are also depressing. There is nearly twice the number of females as males working in the Civil Service yet, at the highest ranks, they are far outnumbered by men. At the highest level of Secretary General, women account for only 17.6%, while at the clerical officer level, women occupy 77.3% of posts.
The most widely known example of quotas for corporate boards is in Norway, where a 40% gender quota exists. These boards are in public, limited, state-owned and inter-municipality companies. The quota policy was introduced in Norway in December 2003 but gave companies a grace period until 2008 to reach the target. Female representation increased gradually before it dramatically jumped from 15.9% in 2004 to 37% in 2007 and finally reached the 40% target in 2008. Legislated board quotas have since been introduced in Spain in 2007 and in France and the Netherlands in 2010. Quotas for public limited companies are also being discussed in Belgium, Canada and Italy, where laws are pending at different stages of the ratification process.
Companies in Norway were quite against the idea at first and it seems as Ireland's big investors are also against the idea. It was argued that companies would be forced to appoint less qualified people as board members just because of their gender. However, studies have since revealed that 36% of female board members in Norway have a university education lasting six years or more, compared to just 22% of their male counterparts. I propose that a corporate quota to increase women's representation be put in place.
The gender pay gap is another issue which I wish to highlight.The unadjusted gender pay gap in October 2009 was 12.8%, an increase from 12.4% in October 2008. I acknowledge that women have made strides in many respects, however, as a Government we must respond to gender barriers and tackle issues that hinder women's ability to fulfil their full potential.
Family Law Cases
No justice system is perfect, but the delays in family court hearings, with the consequent negative impact on women and children in particular, is an Irish scandal. The system is in complete disarray, with many women and children living in poverty and on the edge. Several women have stated that they feel they are being gagged by the family law courts. I appreciate that family law cases are held in camera and I respect the rule but it can be manipulated against the applicant, and often legal people can get away with very unprofessional behaviour while still charging the client for their services.
Women often do not know where they will get money to pay for basics like food, clothing and doctor bills. The District and Circuit court system is short of the number of judges required to deal with this situation.
Fine Gael is committed to changing the workings of family laws cases as stated in the election manifesto:
"We will modernise and reform outdated elements of family law."
Efforts to reform the law have already begun and ongoing until change is accomplished.
Death and Burial of Childern in Mother and Baby Homes Speech: 11th June 2014
I grew up in Milltown, a small village outside Tuam. I can sincerely say I am deeply saddened to learn of the extremely distressing treatment of babies and infants in the mother and baby home in Tuam.
Unfortunately, this mother and baby home was not unique. It has become clear to me that such homes were like the moral dustbins for society at the time in question. They swept out of sight that which did not fit into the straitjacketed, warped view of how society should be, the then-Vatican's view of the world to the effect that every child should be born into a traditional family, of a married couple, and into a world with no contraceptives.
This thinking regarded women as unclean and children as being born with mortal sin, and people who did not conform were locked in mental institutions. Anything that happened outside what was regarded as the sacred family structure was to be hidden and got rid of.
As a society, we were complicit in this. It is too simplistic to lay the blame totally on the shoulders of the Bon Secours nuns. I must state categorically that there were no immaculate conceptions in the west of Ireland. Women and children were treated disgracefully, and the men, the fathers who impregnated the girls, seem to have walked away scot free. Were these girls who had babies victims of paedophilia, incest and feckless men? Irish society was an accomplice in this issue of the fallen woman.  Families sent their daughters to these places. Families abandoned their own daughters and grandchildren. Many people knew what was happening and chose to ignore it and cover it up. This is an uncomfortable truth.
I welcome the Minister's announcement to establish a commission of investigation. It is the first step towards establishing the full truth about this dark period. We must now coolly and calmly establish, with a strong degree of sensitivity, what exactly went on in the homes. The Minister has indicated the main questions that the commission will consider, namely, how the babies died and why the death rate in the homes was over three times the national average at the time. The poor, innocent children seem never to have stood a real chance at life. There is little evidence of them living and little evidence of them dying. Their existence was hidden away, and that was the wish of society at the time, not just that of the religious hierarchy. The commission must therefore question not only the role of the Church but also that of the State and society as a whole. I am glad to hear the Irish Catholic bishops want the truth to emerge and that they have called for an independent commission of investigation with judicial powers. I hope the religious orders will co-operate. However, while misguided moral suppression of society at the time did warp people's views of what was right and wrong, the Church alone cannot be a scapegoat for this. We must bear in mind the role of society at the time and the fact that many people knew what was happening and went along with it. We must look into our own hearts to determine what sort of society we had and have today. How do we treat our children today? How do we treat our children with disabilities, autism and Down's syndrome? How do we treat our women today? Yesterday, the National Women's Council of Ireland published a report showing that women are 30% more likely to be beaten in circumstances of domestic violence when they are pregnant.
Today's business brings us back to the disturbing question of clinical trials in the homes in question. I refer to children being used as guinea pigs. Such trials were carried out in children's homes in my constituency of Dún Laoghaire. Medical professionals who oversaw the trials have insisted that the vaccines did no harm and were administered in the children's best interest. This is not acceptable today and was not acceptable in the past. It seems that the doctors effectively granted one another permission to proceed.  The commission of investigation must investigate these drug trials.