Childcare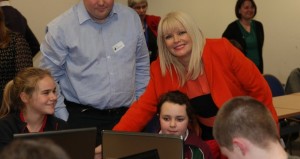 Gender Equality
As a woman in politics, I have had first-hand experience dealing with the gender inequality that exists in the workplace. We constantly see attacks on women for making valid points or simply for choosing to be career driven.
Gender Quotas
Politics is just one of the fields that are no longer exclusive preserve for men. However, we are no adequately represented in senior positions of the business world or in government. And significant changes need to be made in order to tackle this inequality. In 2014, only 16% (27) of TDs in Dail Eireann were women. To answer this imbalance, political parties have been required by the Irish Government to include a quota of at minimum 30% female candidates per election and it will then increase to 40% in the following election. We need to encourage these types of moves to giving more opportunities for women to have senior level roles in companies and organizations.
Gender Pay Gap
Another issue important for women in the workplace is the gender pay gap. The gap is about 4% for the bottom ten percent of earners, but then jumps 24.6% for top ten percent of earners. This is appalling, and should be rectified.
While there is still a long road ahead, I have helped fight for women's rights in the Dail and have advocated for proper treatment of women in the workplace. If you would like to contact me to discuss the matter further, please email me at mary.mitchelloconnor@oireachtas.ie or call my Blackrock office at (01) 210 9161.