Crossing the plinth of Irish politics
Mary Mitchell O'Connor comes into politics with an abundance of education, managerial and life experience.
Her life's work has been dedicated to educating thousands of children in Ireland over the years in her capacity as principal and teacher of the Harold School Glasthule, a busy 500 pupil mixed Catholic school.
Arriving as an outsider in Dáil Éireann, she's taken on the male dominated environment, challenged her critics and foes alike and won those battles head on.
Her colourful attire has ripped through the grey and dreary conventions of a conservative Dáil Éireann and has brought many of her colleagues across all the political parties to bring some life to the Dáil when they painted it pink in July of 2011 in aid of cancer awareness.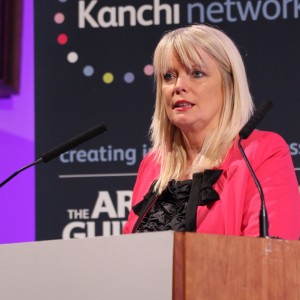 Described as "brave" and "beautifully turned out" by the Irish Times, the Irish Independent described the impact of one of her rebuttals to an opposition TD in a Dáil debate as being hit "with a zinger in return".  In her short time in the Dáil she's already taken on some of the grey elephants, demanding more transparency in NAMA, protecting homeowners in negative equity and calling for quality of education.
Mary has come up the hard way and knows all about the pressures facing ordinary families around the country. Raising two sons while working has been a challenge when faced with mortgage payments, bills to pay and mouths to feed. It is this ordinary life she has lived which gives her the strength and determination to tirelessly fight for all of her constituents who are facing hard times ahead.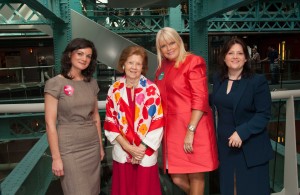 Mary is widely credited for the political courage and relentless persistence that led to the inclusion of extra funding in Budget 2013 to tackle the growing epidemic of cyber bullying that is affecting children throughout Ireland, the result of which has led to tragic outcomes.
Mary in Dáil Éireann is focused on 2 key areas for her constituents, creating jobs and protecting education. Ireland has the fifth highest unemployment rate in the EU at 14.2%. Getting people back to work must be at the centre of government policy. To this end, Mary's colleague in government Minister Richard Bruton published the 'Action Plan for Jobs' in February 2012. The action plan is designed to help rebuild our broken economy, reform by reform, innovation by innovation so that we can realise the ambition to have 100,000 more people in work by 2016 and 2 million people in work by 2020.
While a lot more has to be done, since this government took office in March 2011, private sector employment has grown by 16,900 jobs. While total employment has recently fallen, by 13,700 in the second quarter of 2012, the vast majority of these job losses were due to our public sector reform programme.
The Jobs action plan will contribute to restoring Ireland's reputation as a great country in which to do business by encouraging a cross departmental and stakeholder orientated approach to legislative issues, promoting Ireland as an intellectual property jurisdiction in relation to technology, pharmaceuticals and international financial services sectors, and building on the presence of major global corporations in these sectors to highlight Ireland's position as an industry hub and gateway to the European single market.
Universal access to high quality education is at the core of a modern just society as it is primarily through education that individuals can open up new opportunities for themselves and their families. It is projected that total enrolment at Irish primary and secondary schools will grow by 70,000 pupils between now and 2018. Despite our current economic predicament Ireland finds itself in, figures out recently show that Ireland ranks in the top ten EU countries for investment in Research and Development. Fourteen of the top-spending companies for R&D are based in Ireland, while R&D spending in Ireland increased by 13% in 2011. Research, Development and Education are core planks which in government Mary will continue to battle to protect and enhance.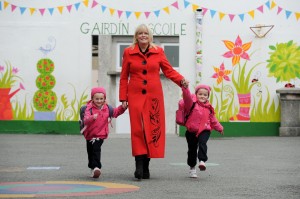 While her two priorities in government are jobs and education, her overriding concern is to best represent all the people in the Dun Laoghaire constituency. She is determined to make a difference and improve the quality of living for every man, woman and child she proudly represents and will not be found wanting in her battle.