SMT creates 50 new jobs for Galway in new European Headquarters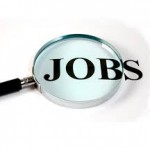 Sahajanand Medical Technologies (SMT) is to establish its European headquarters which will have a state-of-the-art Research, Development and Innovation Centre in Galway, creating 50 jobs over five years.
Welcoming the new SMT project, Minister for Jobs, Enterprise & Innovation, Mary Mitchell O Connor TD said: "I am delighted by the new initiative and warmly welcome the investment being made by SMT, with the creation of 50 new jobs in Galway.  It will build on our existing expertise in the Medical Devices sector.  This new headquarters is very welcome in a regional location in Galway, and this dovetails with the Government's commitment to the provision of quality jobs in locations away from the main cities, driven by our successful Regional Action Plan for Jobs process".
The project is supported by the Department of Jobs, Enterprise & Innovation through IDA Ireland.
SMT is largest developer and manufacturer of minimally invasive coronary stent systems in India and supplies to around 60 countries in Europe, Asia, MENA and Latin America.
SMT has received numerous awards for its breakthrough innovations and quality that have led to more thinner and flexible DES with good long term clinical results.
Speaking at the announcement, SMT's Western European Head, Mr. Gaurav Goel said: "We were pioneers among Indian medical device companies to identify tremendous value in investing in research & development (R&D). Our core strength lies in our ability to excel in developing technologically complex products through focused teams. With this centre, we hope to tap into the excellent talent pool available in Galway to make further enhancements in existing products and to develop new and innovative products."
IDA Ireland's CEO Martin Shanahan said: "I am delighted to welcome SMT to Galway. This is an important win for the West Region in line with our strategy to promote investment in regional locations. It will act as a valuable reference seller for us in attracting other companies in the Medical Technologies sector to the region. I wish Gaurav and his team in Galway every success."
For information on the new roles go to: http://www.hero.ie/smtjobs