Over €183,600 Extra Funding for Childcare Services in Dún Laoghaire Rathdown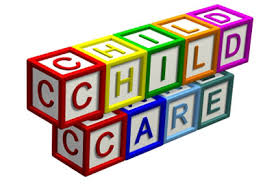 Childcare services in Dún Laoghaire Rathdown are to receive €183,653.26 in extra funding, Fine Gael Minister of State for Higher Education, Mary Mitchell O'Connor, has said.
The financial boost comes at a key moment in Ireland's move to accessible affordable quality childcare.
Minister Mitchell O'Connor said: "I am delighted to announce that local childcare services will receive over €183,600 in extra funding.
"The money will be used to provide more than new childcare places, maintenance and building work as well as outdoor play areas and is available for immediate draw-down by providers across Dún Laoghaire Rathdown County.
"A total of 17 grants have been made to providers in Dún Laoghaire Rathdown across three strands of funding. Some of these are to individual facilities and providers, others are to larger companies with multiple facilities across the County.
"I hold the provision of quality, affordable and accessible childcare as a very highest priority, ensuring local children get the very best start in life. As a former teacher, and as a mother and grandmother, I know how important the foundations to education that are laid in a child's early years are.
"My Government colleague, Minister for Children and Youth Affairs, Dr Katherine Zappone, said €8.4m in capital funding has been allocated through the Department of Children and Youth Affairs to 683 pre-school providers nationwide; an increase in €4,4m on the amount announced for this programme in March 2017.
"This funding will benefit children, families and providers under our Early Years programmes, and will contribute to the development of an infrastructure that is ready to meet the radical new approach to subsidising childcare outlined in Budget 2017.
"Since first entering Government, Fine Gael has prioritised hard pressed working families; the people who bore the brunt of the economic recession. A major part of this has been to reduce the cost of childcare for working parents.
"We introduced the free pre-school year, and subsequently extended it to a second year. It is estimated the extended scheme provides an average saving of €4,000 per child.
"We also recently introduced paternity leave for the first time ever. Dads are now entitled to two weeks' paid leave.
"From September an estimated 70,000 children nationwide will get extra supports. This will really benefit families in Dún Laoghaire Rathdown.
"Families will benefit in two ways. First there is a universal support for all children aged 3 and under then there are supports for those families who need it most.
"The second targeted support is based on income and also for those parents who have had to turn down jobs, training and education because they cannot afford childcare.
"I encourage parents in Dún Laoghaire Rathdown to take the time to study the increased supports which are available and prepare for the autumn, by checking out the new website www.affordablechildcare.ie or by talking to staff at your local childcare centre.