Ministers McHugh and Mitchell O'Connor welcome earlier date for Round One CAO offers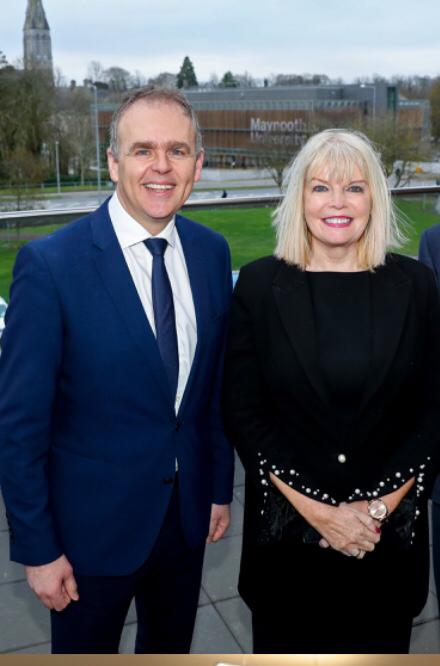 Minister for Education and Skills Joe McHugh T.D. and Minister for Higher Education Mary Mitchell O'Connor T.D. have today (15 February, 2019) welcomed confirmation that Round One offers from the Central Applications Office (CAO) will be issued this year on the earlier date of Thursday, 15 August 2019.
The accelerated CAO timeline confirms the commitment announced on 1 November 2018 following fundamental changes to the system for Leaving Certificate examination appeals.
The move will see CAO Round One offers being made four days earlier than in previous years.
The new schedule will allow the State Examinations Commission (SEC) to offer quicker appeals. The fast-track timeline sets the ground for the release of Leaving Certificate appeal results in the week beginning 16 September 2019.
Minister McHugh said: "All the players involved in facilitating this accelerated timetable, including the SEC, the CAO and the Higher Education Institutions deserve huge credit.
"The accelerated timeline is a significant step in improving the Leaving Certificate appeals and college entry process for the benefit of students.
"We are helping to put the best interests and wellbeing of students first.
"We have learnt from past experiences and I hope faster offers and appeals will help to ease one layer of anxiety around progressing to third level."
Minister Mitchell O'Connor said: "Students who appeal their leaving certificate results and are subsequently offered a place in higher education will now be in a position to start their course without undue delay. The higher education institutions and the CAO have worked closely with their colleagues in the State Examinations Commission to deliver these changes and the partnership approach to improving student experience must be welcomed."
The changes to Leaving Cert appeals mean students who challenge an exam result will be informed of the outcome of their appeal by the SEC earlier than in previous years.
In turn this will allow students, in most cases, to take up a course in the current academic year, rather than have their offer deferred by a year.
The Higher Education Institutions (HEI) will also strengthen the structured supports provided for appeal students who begin a course shortly after first year has begun to ensure that they are not disadvantaged.
This year no first year undergraduate academic classes in HEIs will start earlier than the second week of September.