Minister Mitchell O'Connor opens the consultation forum on the legislative reform of the Higher Education Authority Act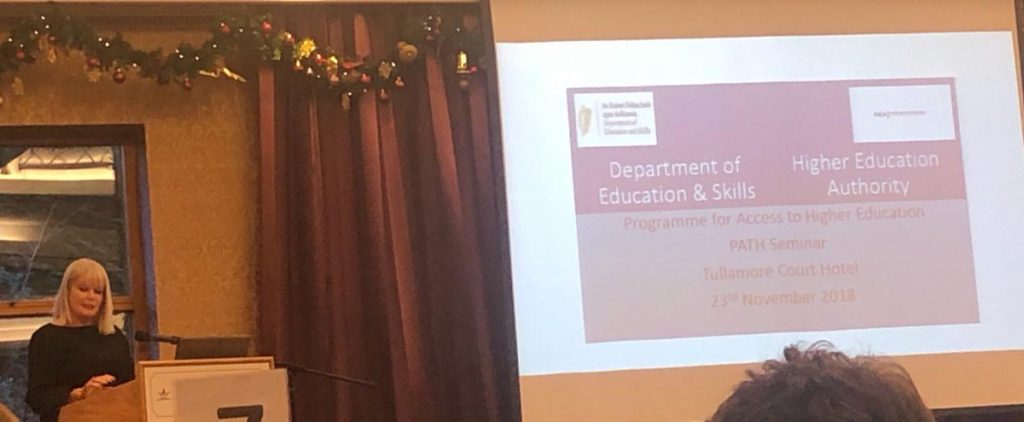 Minister for Higher Education, Mary Mitchell O'Connor, T.D., today, ( 23rd of November ), opened the consultation forum on the new Higher Education Authority Act.
The Higher Education Authority (HEA) is the statutory funding authority for the universities, institutes of technology and a number of other designated institutions, and is the advisory body to the Minister for Education and Skills in relation to the higher education sector. The HEA was established under the Higher Education Authority Act, 1971.
In launching the consultation process, Minister Mitchell O'Connor said:
"In the almost 50 years since the enactment of the HEA Act we have been remarkably successful in promoting participation in higher education. There are currently some 235,000 students in the higher education sector compared to approximately 20,000 in 1971. The population of our higher education institutions has become more diverse and inclusive and altogether more reflective of wider society. Over that period, Higher Education and Research has become central to Ireland's society and economy and higher education will become even more critical role in the years ahead as we seek to further increase productivity in our workforce and build our social capital. However it is acknowledged that the legislative framework governing the HEA has not kept pace with these developments."
The Minister initiated a consultation process on the updating of the HEA Act in July of this year and submissions were received from stakeholders as part of this process. There were 14 responses to the consultation and they are available here. The feedback from the submissions was presented to stakeholders today. There will also be a discussion about some key issues to emerge from the consultation process. The views expressed by stakeholders as part of the consultation process and at the consultation forum will be help to inform the development of the legislation.
Minister Mitchell O'Connor concluded by thanking the participants for attending the consultation forum: "I really appreciate your input into this process and look forward to your continued co-operation in developing this legislation. It is in all of our interests that we have a Higher Education Authority that is empowered to support and regulate the higher education sector in 2018 and in the years ahead. I look forward to bringing the Heads of the new Bill to Government in Q.1 2019 with the ambition of having the legislation completed during 2019."