Clonkeen College Update – Statement from Minister Mitchell O'Connor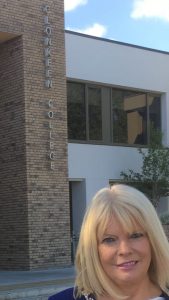 Whilst I am disappointed that Clonkeen College lands couldn't be retained in their totality, I am relieved that after protracted legal wrangling, and the fear of large legal costs ratcheting up for the school, a legal settlement has been reached between the Board of Management of Clonkeen College and the Christian Brothers.
It has been agreed to save the playing field to the size of a full adult  GAA senior size pitch, and that the ASD Unit for students with additional special educational needs is not negatively impacted upon.
I also welcome that the unfair  threat of dissolving the Board of Management by ERST has been withdrawn during the mediation process.
Clonkeen College is an excellently run school and I wish the students and staff the very best into the future as they can now concentrate on the teaching and learning in the school without the added burden of worrying about the playing field and ASD unit.
Without doubt The Board of Management of Clonkeen College, the Parents' Association, students, staff and Principal Edward Melly, played an integral and indeed massive role in protecting the future of Clonkeen College.