Yeats Academy of Arts, Design & Architecture @IT Sligo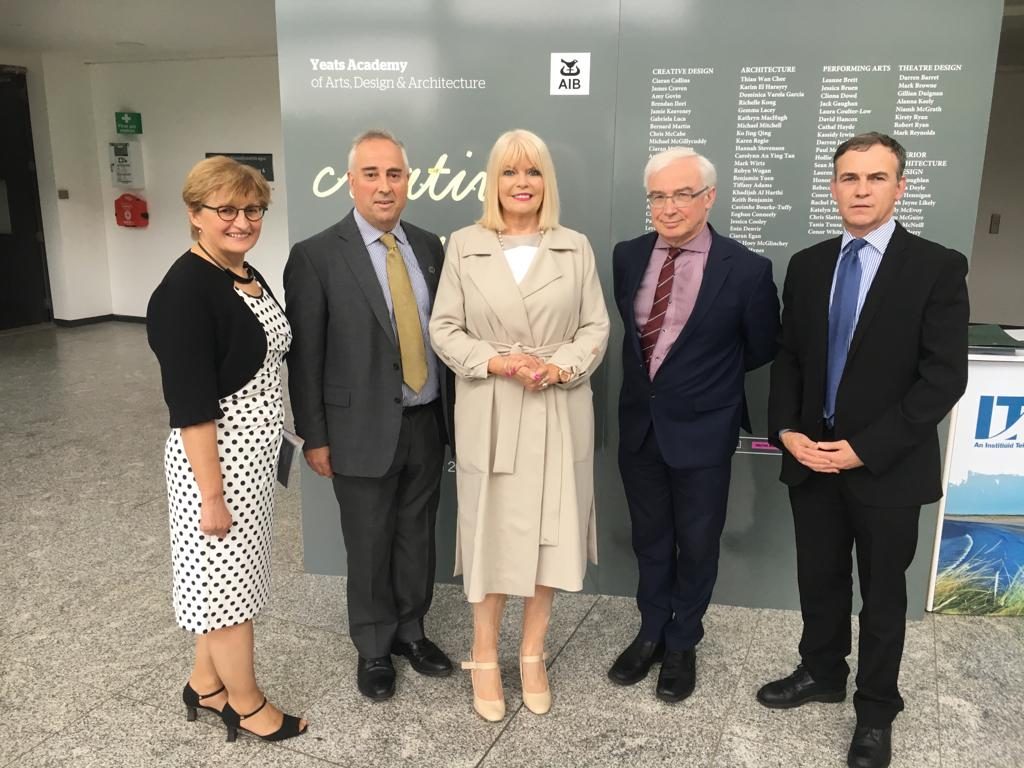 I believe that culture and creativity are the greatest assets of any society.
The Yeats Academy will help students of IT Sligo to develop their critical and creative thinking, be innovative, be engaged, be collaborative and be fearless.
I admire and wholeheartedly support the ambition to make the Yeats Academy and IT Sligo recognised leaders on the national stage in the field of education for the creative industries. I hope that imagination will drive the Yeats Academy.
A strong creative vision in this new Academy will underpin the Institute's growth. It is an idea whose time has come. The significance of the creative sector in driving future growth will increase.
I know from my discussions with the President and Chair that IT Sligo is a highly ambitious third level institution. It is working towards designation as a technological university together with its Connacht University Alliance partners in Galway Mayo IT and Letterkenny IT.
IT Sligo is integral to the identity of the North West. It has a key role to play in developing knowledge, innovation and creativity there.
The establishment of a new technological university will have a further transformative effect on the Northern and Western region. As set out in our Programme for Government, we support the creation of TUs as higher education institutions of sufficient scale and critical mass to deliver step changes in quality educational provision and regional impact.