Ministers McHugh and Mitchell O'Connor host second in series of Regional Stakeholder Forums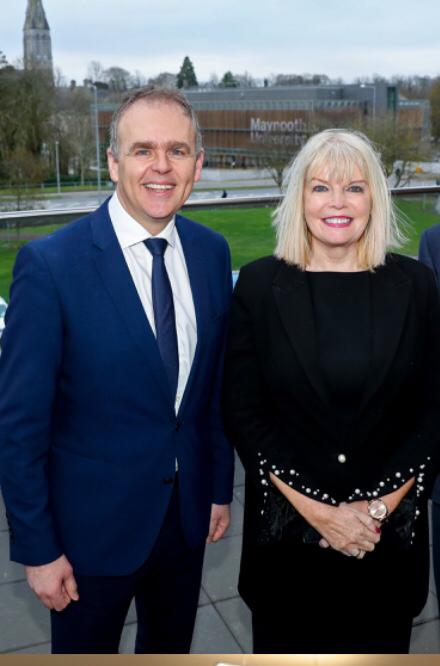 The Minister for Education and Skills Joe McHugh T.D. and the Minister for Higher Education Mary Mitchell O'Connor T.D. today (Wednesday February 20th) hosted the second in a series of five regional forums with stakeholder in the education and skills sector.
The Ministers brought together a range of figures from the Higher Education sector to gather views and exchange ideas on how third level education is developing.
Today's forum was held in Grangegorman on the site of the new Technological University Dublin and focused on the Higher Education system, developing the next Higher Education Strategy and looking at how Ireland's Higher Education system can prepare our students for the future world of work.
The forum also focused on how best the Higher Education system can prioritise and deliver on learner needs and the challenges and potential opportunities facing Higher Education in the context of Brexit.
Speaking ahead of the forum Minister McHugh said: "I am delighted to see such interest in the stakeholder events. They are providing a valuable space to raise issues and thrash out ideas. We are creating an environment to bring people together and to promote collaboration, discussion and innovative thinking."
Minister Mitchell O'Connor commented: "As Minister for Higher Education, I look forward to the opportunity to meet with stakeholders in the Higher Education sector and gathering their views on the sector as a whole. It is important that we are constantly engaging with those on the frontline in the Higher Education sector and that we are all working together to deliver a Higher Education system which not only meets the needs of learners but also can adapt to the future world of work".
The five regional meetings are focusing on the following topics:
• Education and Training Priorities 2019 -2021
• Future Skills and Brexit
• Special Educational Needs
• Higher education and technological university model
• An Ghaeilge