Minister Mitchell O'Connor announces €45,000 funding for micro-enterprises in Dun Laoghaire/Rathdown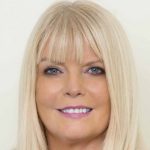 Minister Mitchell O'Connor announces €45,000 funding for micro-enterprises in Dun Laoghaire/Rathdown
A reallocation of funding ensures Local Enterprise Office Dun Laoghaire – Rathdown is receiving €45,000 for LEO clients
Minister Mitchell O'Connor today welcomed the announcement that Local Enterprise Office (LEO) Dun Laoghaire – Rathdown will be receiving a further allocation of €45,000 in capital funding to assist micro enterprises in creating local jobs. The funding is part of a further allocation of €1.85m in Capital funding for 15 LEO offices throughout the country. These funds are being made available to meet identified demand for financial assistance for projects that can be initiated this year.
The funding will be available for use by LEO Dun Laoghaire – Rathdown to provide direct Capital grant assistance to micro-enterprises within the Dun Laoghaire/Rathdown area. These supports are aimed at assisting enterprises to start-up or expand their business. It is expected that the funding will assist micro-enterprises to create or sustain jobs across the Dun Laoghaire area. Dun Laoghaire/Rathdown LEO supports almost 229 clients which last year created 164 new full and part-time jobs.
Minister Mitchell O'Connor welcomed the announcement stating that: "I am pleased to be able to further support enterprise development in Dun Laoghaire, through my Department. The LEO Dun Laoghaire has identified a pipeline of demand for financial assistance from people who want to start a business or grow an existing one. This €45,000 in funding has the potential to support additional jobs within the area. It's another example of how well the Local Enterprise Office in Dun Laoghaire has been working to promote entrepreneurial activity at local level around the area. I would encourage all interested businesses contact the Dun Laoghaire/Rathdown LEO office".
ENDS