Minister Mary Mitchell O'Connor T.D, supports university designation for the Royal College of Surgeons Ireland (RCSI)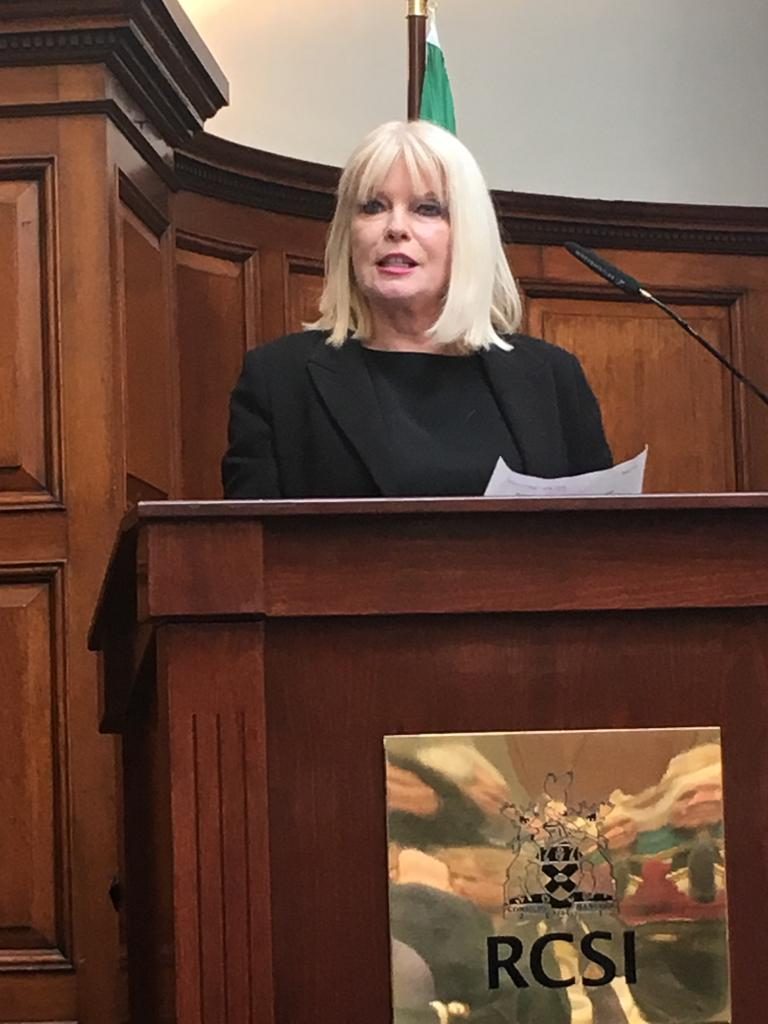 The Minister for Higher Education, Mary Mitchell O'Connor T.D, has today welcomed the approval by Government in seeking to advance university designation for the Royal College of Surgeons Ireland (RCSI).
Minister Mitchell O'Connor said, "An approved status for the RCSI would mean the institution could finally be recognised both in Ireland as well as abroad as a university. This proposed approach arises from a rigorous legal examination by the Attorney General sought at my request and the request of the Department of Education and Skills, and can now become a reality if the Oireachtas approves."
Speaking at the unveiling of Women on Walls at the RCSI this afternoon, the Minister said, "The RCSI has for over 200 years, played a significant and important role in medical education and training in Ireland. Until now, legislative restrictions prevented the RCSI from calling itself a university in Ireland despite permission to describe itself as a 'university of medicine and health science' abroad.
"Section 52 of the Act stipulates that an institution may not describe itself as a university without Ministerial approval.
While the Education (Miscellaneous Provisions) Act 2015, allowed the RCSI to use the title of university outside the State, it did not enable use of the title in Ireland.
"The legal and regulatory framework safeguarding the definition of 'university' is one that must be respected always. However, there must be some scope for institutions outside of the existing legislative frameworks to be afforded the opportunity to apply to be able to use the designation of university if they meet the necessary legislative requirements and perform to the highest academic and regulatory standards as RCSI does.
"We are now one step further to the RCSI being entitled to use the title of university in Ireland. I will now be bringing a fully worked out amendment to Seanad Éireann and Dáil Éireann for approval. In the meantime I would like to thank Senators and cross party support from Fine Gael, Fianna Fáil, Labour and Independent Senators."