Generation Apprenticeship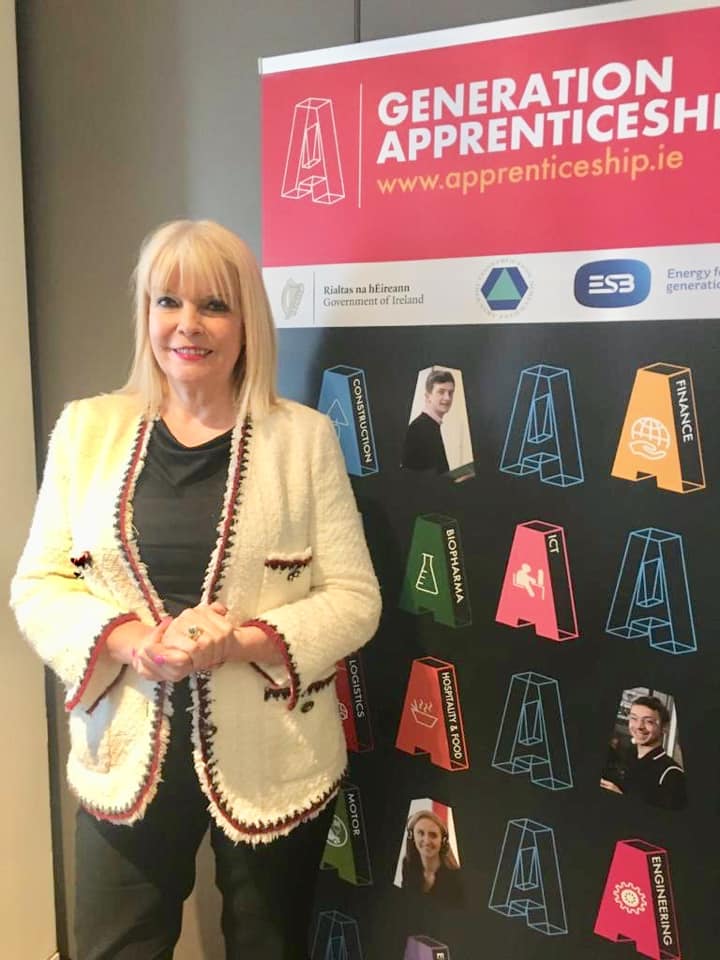 Apprenticeships prepare people for a career, not just a job. They change lives and prospects. The fact that apprentices earn while they learn makes them all the more attractive.
This is why this Government is committed to the expansion of our national apprenticeship system. We are driving onwards with our Action Plan to Expand Apprenticeship and Traineeship 2016 to 2020.
There were 5,648 new apprenticeship registrations in 2018. That is up from 3,821 two years ago.
We are expanding the range and diversity of apprenticeships on offer to make them an attractive and real alternative for women. In 2016 we had just 60 women in apprenticeships. Now we have 353. That's not nearly enough, but it's moving in the right direction. This increase is mainly due to the expansion of apprenticeship into new areas.
Many of these new programmes are in occupations that have greater gender balance in the workplace such as financial services.
The national Generation Apprenticeship promotional campaign has a specific focus on encouraging women and girls to consider apprenticeships. Feedback from employers is also very good, with high satisfaction rates regarding the apprentices' level of engagement and productivity.
Twenty new apprenticeship programmes have been developed to date in sectors such as the financial services, hospitality and food and ICT.
Further programmes spanning a wide range of skills and sectors including construction, engineering, horticulture and agriculture are due to get underway later this year and into next year.
The 2019 budget allocation for apprenticeship training has been increased by over 16% to €142 million to support all this activity.