Clonkeen College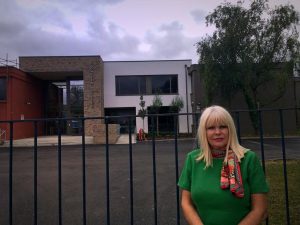 I am vehemently opposed to Christian Brothers' plan to sell off the majority of the playing fields site at Clonkeen College to a developer.
In the past fortnight, I have met with the School Principal and Deputy Principal to discuss the situation. Following those discussions, I wrote to Brother Garvey and to Minister Bruton seeking a resolution.
I have received a response from Brother Garvey and have passed that on to the Chairman of the Board of Management. I also requested a meeting with Brother Garvey but he has yet to respond to that request. This morning, along with Cllr. Patricia Stewart and my Special Adviser, I met with members of the Board of Management and advised them that they should urgently seek legal representation.
Clonkeen College has a long history of using these fields and, under the principle of promissory estoppel, they have an understanding that they can continue to use this land in this way into the future. There has been significant investment on the site, both on the school building but also the recently concluded drainage, seeding and fencing of the playing fields themselves. This investment needs to be protected.
These playing fields are absolutely irreplaceable in the locality. There are no alternatives; the fields are a significant public amenity as well as being vital to the wellbeing and fitness of the school students, and a key resource for their physical education. The school community and the community of the greater area would be adversely affected if this land was to be sold.
The Christian Brothers justify the sale of the lands by saying the money is needed to make their outstanding payment to redress scheme. Why these lands? Why penalise the children of Clonkeen College, current and future to pay for the sins of members of the Christian Brothers congregation in the past? It is unacceptable.
I will continue to work with the school and the Minister for Education and Skills to explore every avenue to protect these pitches.