Brexit meeting, next Monday, 6th March – hope to see you there!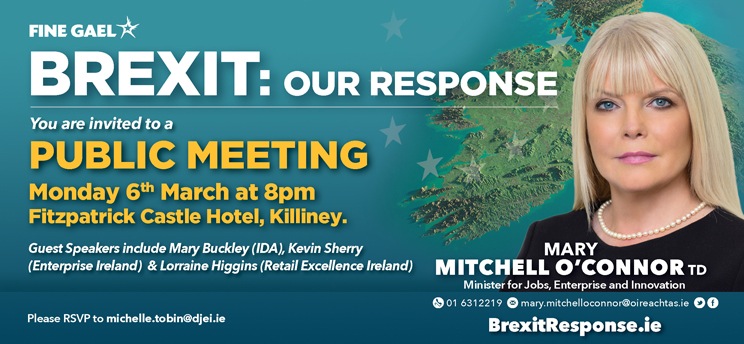 On Monday next, March 6th, I will host a public meeting on Brexit in the Fitzpatrick Castle Hotel, Killiney at 8pm.
The evening will feature a panel of guest speakers. Joining me on the night will be Mary Buckley, Executive Director with Enterprise Ireland, Kevin Sherry Executive Director with IDA Ireland, Nicola Byrne, Incoming President of the Irish Exporters Association and Lorraine Higgins, Head of Public Affairs with Retail Excellence Ireland.
I would be delighted to see you on the night, please join us for what promises to be an informative discussion.