Becton, Dickinson and Company invests €36,000,000 in Drogheda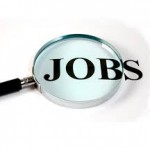 BD (Becton, Dickinson and Company), a leading global medical technology company announced a €36 million ($40 million) investment in new equipment to expand its production of BD PosiFlush™ syringes and create up to 20 additional jobs in Drogheda.
Welcoming the investment, Minister Mary Mitchell O'Connor said ' I am delighted to be here in Drogheda this morning for this exciting announcement. Becton Dickinson have provided employment in this town for over 50 years and the new investment and additional jobs are a great boost.
'This project builds on Ireland's expertise in medical devices and I am very pleased to see the benefits for a regional location, which follows our recently launched Action Plan for Jobs for this region.'
The company is supported by the Department of Jobs, Enterprise and Innovation through IDA Ireland.
BD produces BD PosiFlush syringes and safety components for insulin injection at its Drogheda facility.
The investment facilitates the installation of two new production lines at the Drogheda plant. The first new manufacturing line has just commenced production and work has commenced on the second line.
Mr Liam Dillon, BD Medical Plant Manager said that the additional and ongoing investment in the Drogheda facility demonstrates the company's long term commitment to the 130 people working at the plant, the local community and Ireland.
"We are delighted that BD has invested €36 million ($40 million) on two new production lines in Drogheda. This investment will create an additional 20 jobs at the plant.
It will also allow us to expand the production of BD PosiFlush syringes, which are used in hospitals and medical centres throughout the world. Our team here in Drogheda will continue to manufacture high-quality products that contribute to the health and well-being of patients worldwide," he said.
Commenting on the announcement Martin Shanahan, CEO, IDA Ireland said "This announcement that Becton Dickinson is to create an additional 20 jobs and invest €36m at their Drogheda plant is a significant boost for the local economy of the North East region. This investment demonstrates the company's long term commitment to Ireland and builds on its 50-year history in Drogheda."
Becton Dickinson was one of the first medical device companies to locate in Ireland in 1964. It currently employs 130 people at the plant.
BD was the first international company to be funded when it set up in Drogheda on the Donore Road in 1964. Since then thousands of local people have been employed at the facility and billions of syringes and medical devices have been produced.