Action Plan for Education 2018 Launch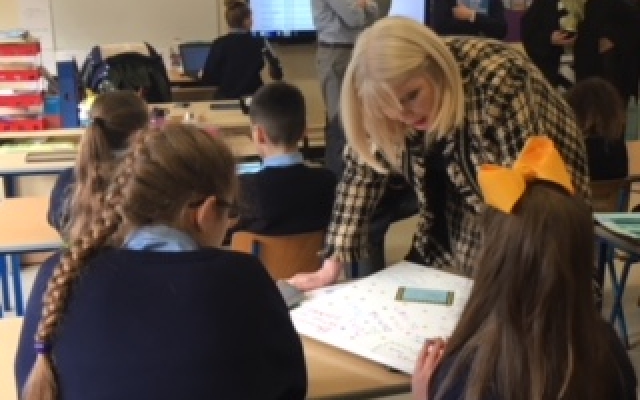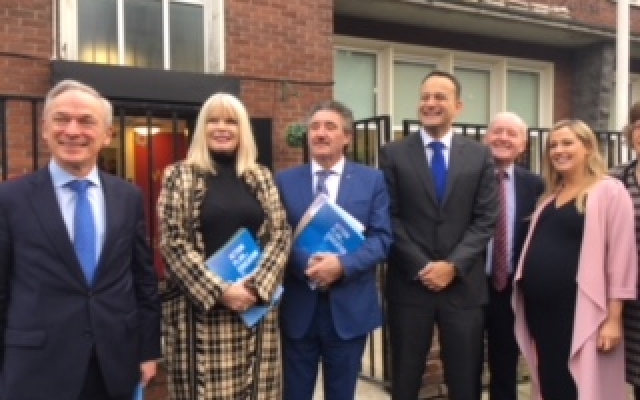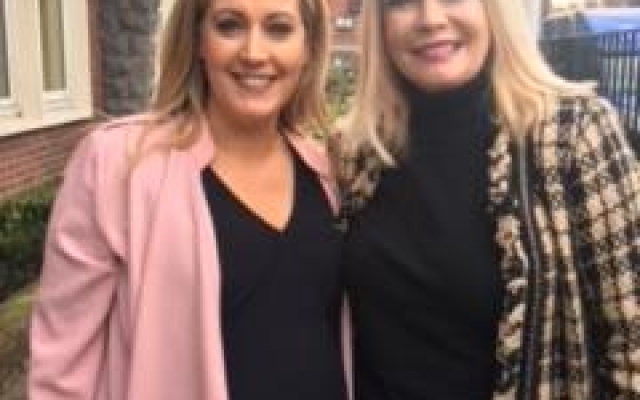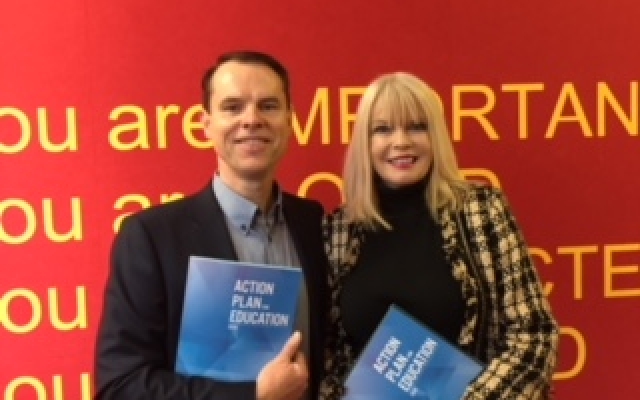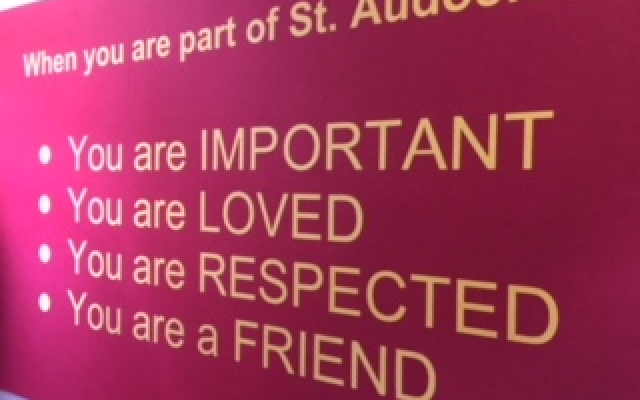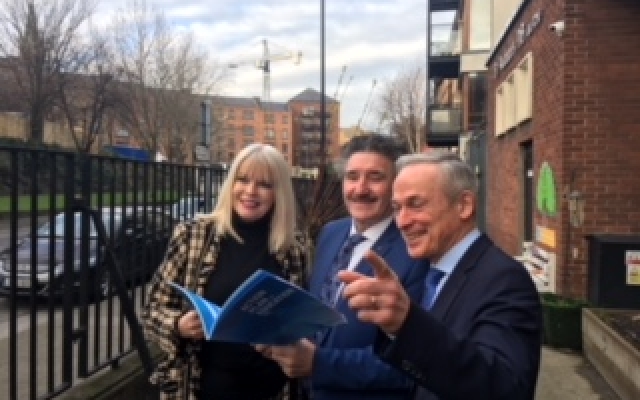 The Action Plan for Education 2018, led by Minister Bruton, is the next step in the Government's plan to make Ireland's education and training system the best in Europe by 2026.
An Taoiseach today launched the Plan in St. Audoen's National School with Minister Bruton, Minister of State Mitchell O'Connor and Minister of State Halligan.
Major international studies have recently shown the strength of the Irish education system. Ireland's 15-year-olds are among the best in OECD countries in reading and are above average in mathematics and science. Our primary school students are the best in Europe for reading and maths.
The Action Plan for Education 2018 builds on this success and sets out a roadmap for how we plan to support education leaders on the journey to making Ireland's Education and Training Service the best in Europe by 2026.
Minister Bruton launched a three year plan in 2016. The 2018 plan being announced today is in accordance with his commitment to putting in place an annual process where the government commits to concrete actions and strict timelines.
Some key actions in the 2018 Action Plan:
– School Excellence Fund: Support school clusters to undertake innovative projects in areas of Digital, Disadvantage, Creativity, Gaeltacht and School Inspection under the School Excellence Fund.
– Leadership: Support schools in deploying the recent investment of 3,000 extra posts of responsibility. Improve middle management structures in schools and empower school leadership with training, mentoring and resources. A proportion of the CPD budget will be dedicated to delivering on strategic priorities such as innovation and leadership.
– Brexit: Implement Foreign Languages Strategy to significantly increase the number of students studying a foreign language at all levels. Increase Erasmus uptake. Publish strategy to attract world-leading researchers to higher level institutions in Ireland post-Brexit.
– Digital: Implement Computer Science for Leaving Certificate in 40 schools. Implement School Excellence Fund- Digital to support schools in digital innovation. Progress new maths curriculum for primary schools to include elements of coding. Continue work of Minister's Digital Implementation group of experts.
– STEM: Formally recognize outside of school initiatives at Junior Cycle. Develop new summer courses in STEM subjects and industry placements for teachers. Deliver 20% increase in take up of students doing STEM for the Leaving Certificate and 40% increase in female participation.
– Disadvantage: Update DEIS Plan – our plan to tackle educational disadvantage. Develop a more tailored resource allocation model for DEIS schools. Address barriers to higher education.
– Parental Choice: Enact the Parent and Student Charter Bill and the School Admissions Bill. Shortly commence Reconfiguration for Diversity process to deliver step up in number of multi-denominational schools.
– Higher Education: Enact Technological Universities Bill, with the first TUs to open in September 2018. Review quality of Higher Education, including the quality of teaching. Implement new model for allocating funding to higher level institutions to better align to national priorities and incentivise lifelong learning, innovation and research. Develop a consistent digital experience for third-level students.
– Wellbeing: Recruit 10 more NEPS psychologists. Provide more guidance to schools on the use of external providers. Publish Wellbeing Policy Statement. Expand Student Support Teams. Support Wellbeing programme for Junior Cycle.
– Special Education: Develop first ever In-School Speech and Language Therapy Service. Undertake comprehensive assessment of the SNA scheme to ensure we are achieving the best outcomes for children with special educational needs.
– Critical skills: Deliver new, revised literacy and numeracy targets given the success of Irish students in meeting existing ones. Increase number of students taking higher level maths at junior cycle and senior cycle.
– Curriculum: trial new assessment methods and commence work on reviewing senior cycle programmes; Implement senior cycle Physical Education as a leaving certificate subject in 80 schools. Develop new Religion and Ethics programme for primary schools. Implement Mathematics, Home Economics, History, Music and Geography to new Junior Cycle.
– Skills: Roll out Springboard+ 2018, offering all courses to those in employment for the first time. Conduct review of career guidance. Publish Entrepreneurship Policy. Develop 25 new apprenticeships and 10 new traineeships
– Teacher supply: establish a Teacher Supply Steering Group; build on initiatives already announced and develop a policy on Teacher supply to support the availability of relevant teaching resources across the system in the short-medium and long term.
– Gaeltacht: Implement Gaeltacht Schools Policy – for which the budget this year has doubled. Issue grants and resources for schools who have opted into Gaeltacht schools scheme. Commence Schools Excellence Fund – Gaeltacht. Commence new M – Ed programme for Irish language teachers.
– Ongoing Review: every agency under the remit of the Department of Education and Skills will be reviewed to ensure they are in line with our ambition to be the best in Europe; first reviews to commence in 2018
An Taoiseach said:
"Education improves our society, boosts our children's potential and is integral to our economic success. Our approach to education is about giving every child an equal opportunity in life, and that's why the Government is determined to build the best education and training system in Europe by 2026.
"The Action Plan for Education 2018 builds on achievements made during 2016 and 2017, and the focus this year on excellence and innovation means that we are embedding the extensive reforms already taking place within the sector, for the benefit all learners. This year, for example, we'll be encouraging schools to work together on innovative projects; we'll take steps to increase the number of students studying a foreign language and we'll introduce PE as a Leaving Cert exam subject in 80 schools.
"As a Government, we are spending more on education, increasing teacher supply and investing significantly in new schools. The Action Plan for Education will help to ensure that this investment delivers the best possible results for students at every stage of the education system."
Minister Bruton said:
"Education is key to delivering on our ambitions as a nation. It is the engine that drives economic growth. It is a powerful tool in breaking down cycles of disadvantage and ensuring every person is given the opportunity to fulfil their full potential.
"I've set the ambition to make Ireland's education and training service the best in Europe by 2026. Thanks to the leadership and dedication of our education and training providers, this is a realistic goal. International studies have recently shown how far along this journey we already are. This Plan is our roadmap for taking us the rest of the way.
"The expectations from our education and training service are changing. The challenge in the years ahead will be to invest and transform our education system so that it broadens career paths, builds momentum around key curricular reforms, continues to break down cycles of disadvantage and embeds regional development.
"Since I've been Minister, the education budget has grown by €1billion. This significant investment shows the importance this Government places on Education. We are hiring more teachers and investing more to support learners with special education needs than ever before. We are seeing higher retention rates, exceptional outcomes in literacy and numeracy and better results in ensuring opportunities for those who come at education at a disadvantage. All of these investments and results show that we are on a journey to becoming the best education and training service in Europe"
Minister Mitchell O'Connor said:
"The focus of this year's Action Plan on excellence and innovation is very welcome. Today's launch comes when we have a new Systems Performance Framework and new funding arrangements in place for the Higher Education sector. These will see more funding for STEM courses, the introduction of an Innovation Fund and a performance fund to reward institutions who excel in particular areas, as well as new funding streams for research and incentivised life-long, part-time and flexible learning opportunities.
"Linked to these changes is the progress through the Oireachtas of the Technological Universities Bill, which recently moved a step closer to enactment. Technological Universities will provide an opportunity to drive regional development and provide more opportunities for individuals, enterprise and the community. They will have a significant impact and influence regionally, nationally and internationally.
"All of these changes fit with the overall focus on excellence and innovation across the education and training sector as a whole, and, as Minister of State for Higher Education, I am delighted to see how Higher Education will contribute to that during 2018."
Minister Halligan said:
"Delivering a coherent national response to skills needs is vital as we build on and sustain our economic recovery. Some of the measures we'll be taking to do this in 2018 include continuing to strengthen the apprenticeship and traineeship systems, supporting the development of an Upskilling Pathways Plan, implementing a strategy to attract world-leading researchers to Ireland in the context of Brexit, increasing the enrolment of postgraduate researchers and growing the number of programmes to support postdoctoral researchers, in partnership with enterprise.
"By equipping learners with the right skills and fostering strong partnerships between employers, higher education and further education and training providers, we will ensure Ireland continues to be an attractive place for international investment."
What Being the Best in Europe Means:
• Delivering a learning experience to highest international standards
• Harnessing education to break down barriers for groups at risk of exclusion and setting the benchmark for social inclusion
• Equipping learners of all ages and capacities to participate and succeed in a changing world
• Leading in innovation and a broad range of endeavours, scientific, cultural, enterprise and public service
• Fostering strong relationships between enterprise and education and building strong bridges with the wider community