Minister Mitchell O'Connor welcomes 100 new jobs for Limerick with WP Engine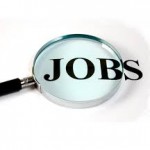 WP Engine, a company that powers amazing digital experiences for websites and applications built on the WordPress platform announced the opening of its new Technical Support & Innovation Centre in Limerick today, which is expected to create 100 jobs over three years.
Welcoming the new initiative, Minister for Jobs, Enterprise and Innovation Mary Mitchell O'Connor said "This is a very exciting project and I am really pleased that we have attracted this cutting edge technology company to a regional location and that it is providing 100 quality jobs for Limerick. This follows on from recent jobs announcements which show that there is a momentum growing for jobs in regions around Ireland. Ireland's growing expertise in the ICT sector and our commitment to ensuring that we can provide the requisite skills for companies like WP Engine is clear for all to see. I wish WP Engine the very best for their future in Limerick".
WP Engine is the leader in delivering managed services for premium websites built on WordPress. Today, approximately 5% of the online world visits a website powered by WP Engine every day. Globally, over 350,000 digital brands trust WP Engine with their online reputation across 136 countries and counting. Since the launch of its London office in 2015, WP Engine's customer base has more than doubled. The opening of the Limerick centre will further support the surging demand for managed WordPress across EMEA.
The company offers award-winning 24/7 support 365 days a year – a key factor in providing the best customer experience possible and building its reputation as the platform upon which the world's best brands can rely. The expansion in Limerick, the first customer service hub outside the U.S., will allow WP Engine to continue to hire the best customer experience representatives regardless of geography. Further, drawing on the highly skilled technical talent in Ireland's third largest metropolitan area, the new centre will also expand what is already the industry's largest R&D organization with a dedicated team based in Limerick, working together with the team in the U.S. to accelerate development of WP Engine's state-of-the-art managed WordPress platform.
IDA Ireland's CEO Martin Shanahan said: "This is a terrific investment by this high growth technology company in a key regional location. Its presence here will serve as a compelling reference seller of the location for other technology companies. The benefit of 100 new jobs to the local area and economy will be substantial. I wish WP Engine every success here."
With customers ranging from individuals and startups to multinational corporations such as AMD, Network Rail, New Relic, Soundcloud, UnderArmour and Warby Parker, WP Engine offers a subscription-based service for WordPress users, providing them with a range of managed services, including security, cloud hosting, developer tools, disaster recovery and internationally award-winning support.
"WP Engine is focused on building the best managed WordPress platform in the world and we're incredibly proud to be opening our new Technical Support and Innovation Centre in Ireland, " said Heather Brunner, CEO of WP Engine. "As a company we aim to be present in cities that are successful in terms of job creation and attracting businesses – as represented by our offices in Austin, San Antonio, San Francisco, and more recently London. Limerick, similarly, has a terrific environment and culture where the community, government and business leaders are committed to building local talent and creating a technology innovation and incubation centre. We wanted to help further build and be a part of that ecosystem."
For more information on the new roles go to: https://wpengine-careers.com/office-location/limerick/
ABOUT WP ENGINE
WP Engine powers amazing digital experiences for websites and applications built on WordPress. The company's premium managed hosting platform provides the performance, reliability and security required by the biggest brands in the world, while remaining affordable and intuitive for smaller businesses and individuals. Companies of all sizes rely on WP Engine's award-winning customer service team to quickly solve technical problems, and create a world-class customer experience. Founded in 2010, WP Engine is headquartered in Austin, Texas and has offices in San Francisco, California, San Antonio, Texas, London, England and Limerick, Ireland.